NATIONAL TRENDS AND SERVICES
The National Trends and Services facet is tasked with eliminating disparities by reducing barriers to resources through advocacy, education, and service. Our chapters are empowered to raise their voices and transform the communities in which they work. The facet's goals include increasing the number of sustainable and measurable programs; increasing collaborative partnerships; and extending our existing initiatives to include communities identified as having the greatest need. Currently, National Trends and Services encompasses the following programs and committees with national partners and sponsors, and serves as a catalyst for change, promoting individual and community empowerment.
Ally Wallet Wise Financial Literacy Program
Project LEAD: High Expectations Responding to the Drug Epidemic
AARP: Are You Ready?
LINKS Day at the Capitol:
INTERNATIONAL TRENDS AND SERVICES
The International Trends and Services facet provides services and delivers transformational programs to people of African ancestry globally so that they may have a better quality of life. Programs are designed and developed to service educational, health and cultural needs and to help people emerge from poverty. A primary objective of our international work is to enrich the lives of women and their families.
SERVICES TO YOUTH
The Services to Youth facet uses an integrated approach to prepare young people to succeed as healthy citizens in the global workforce and to promote healthy lifestyles within families and communities. In support of The Links' mission to enrich and enhance the lives of black youth, the primary goals of this facet are to:
Close to achievement gap from pre-K through college, with the intent of preparing our youth for the global workforce as healthy citizens
Develop training modules for local pre-K through college mentoring programs, to ascertain a high level of support for youth in our communities
Expand and support science, technology, engineering, and mathematics education
Promote and support historically black colleges and universities for ensure sustainability
Local Program
The Des Moines Chapter became the 44th Chapter of National Society of Black Engineers (NSBE Jr. Chapter)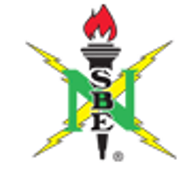 HEALTH AND HUMAN SERVICES
The Health and Human Services facet in response to the chronic health disparities that persist in black communities and result in the decreased life expectancy of African Americans and other people of African ancestry. The goal of HHS is to promote and facilitate programs that support the maintenance of good health and the elimination of chronic health disparities in communities of color through education, health advocacy, and optimal utilization of health resources. Community education about health risks is crucial and The Links, Incorporated plays a significant role in providing it.
Health Equity Ambassador Program
HeartLinks Signature Program
Linkages to Life Signature Program
National HIV/AIDS Initiative
National Mental Health Initiative
National Oral Health Initiative
Local Program
The Des Moines Chapter launched the black K.A.R.E. (Kidney Awareness Resources & Education) program 2021-2022.
THE ARTS
The goal of The Arts Facet is to produce and support programs to enrich the quality of life of our youth and communities through educational and engaging art experiences while Transforming Communities Fulfilling Our Purpose. Our programming includes arts integration within our chapters and partnerships with life-minded organizations, sowing the seed of creativity deeper in our community. The following are the programmatic interests for The Arts.
Signature Art Program: Classic Through the Ages
National Poster Art Competition
Partner in The Arts: The Sphinx Organization
Young Master Writers Competition Program